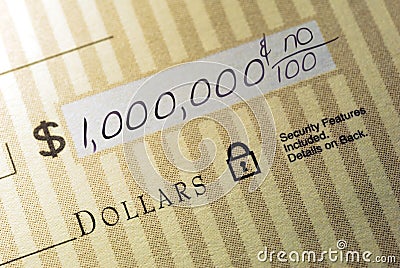 Million Dollar Idea Day
This year's event will be held at the
 SEATTLE YACHT CLUB 
on 
Thursday, March 19, 2015
 from 
7:30am to 11:30am
 (approx) 
for a fulfilling meeting with your colleagues and friends!
Have a business to showcase to our members?  Become an exhibitor!
  Package details at the bottom of this page.  For more information or 
to become an MDRT Day Exhibitor, contact Association Executive, Jenna Olson (office@naifase.org or 206-
228-9351
)
.
***  Non-members who join NAIFA by March 19 can attend for MDI Day for free! ***
Any member who recently joined NAIFA (July 1, 2013 or later) can attend for free as our thanks for joining!
Speakers
Joseph RR Templin, CFP®, CLU, ChFC, CAP™
Unique Minds Entertainment
www.unique-minds.com
A highly successful member of the financial services industry, Joe Templin has invested the past decade and a half to helping others reach their financial potential as a planner and mentor. He has served the profession as a member of NAIFA (the National Association of Insurance and Financial Advisors) on the local, state, and national level, and including three terms on the NAIFA National Young Advisors Team (YAT) Subcommittee and was honored as one of the 2011 Four Under 40. He is a graduate of the Leadership in Life Institute of NAIFA as well as Rensselaer Polytechnic Institute, and is an alum of Johns Hopkins University.
A member of the APEX Study Group, Templin has qualified numerous times for the Million Dollar Round Table and has won both the Holman Award and the Nemec Award from Northwestern. He was also a Top Ten Gish Qualifier and Top Ten College Unit Director. He is a business columnist for...
Read more at his website
.
"The Art & Science of Trust"
This one-hour course is designed to break down ethics using a scientific formula and assessing your personal ethical scores, as well as utilizing a buddy assessment to see how your client would perceive you.
---
Government Relations Team
NAIFA National
www.naifa.org
NAIFA has an amazingly talented team that handles our organization's relationships and lobbying efforts in Washington D.C. and with elected officials around the country.
"2014 National Conference - Government Relations Panel"
At MDI Day we will be sharing a video recording of this team's annual report given at the NAIFA National Conference last fall in San Diego.  
The team will cover recent successes and 
what they are watching around the country both from Congress and industry regulators.  There are some key issues effecting nearly every segment of insurance and financial services professionals.  If you were not at the National Conference this presentation is a must see!
---
John B. Nichols
Nichols CO / Vistage International
www.vistage.com
John is a seasoned senior business executive dedicated to continually challenging and inspiring Financial Advisors and Insurance Agents, C.E.O.'s, Presidents, and Business Owners to discover and implement business best practices leading to lifelong success and fulfillment. He has over sixteen years of experience in the insurance industry and has spent a great deal of his time in joint work relationships with other insurance agents and specialized in developing strategic solution based presentations for point of sale meetings with clients. John has held senior executive positions in Financial Services, Risk Management, Importing and Exporting of European Products, Domestic Manufacturing, TradeShow Management and Association Management. His formal education includes a BA in Marketing from the University of Cincinnati as well as several certifications in sales and management training programs.
John has and continues to give back to multiple organizations. His current roles and memberships include The Rainier Club (Strategic Planning Committee), Business Community Group in Seattle, and as the current State President for NAIFA Washington. He is also a past member of Bellevue Rotary, Sales and Marketing Executives of Seattle, Seattle and Bellevue Chambers of Commerce, Institute of Business Designers, and DECCA.
"Client Conversations that Work"
Event Details
DATE
:

LOCATION:
                    1807 E. Hamlin Street
                    Seattle, WA 98112
                    11:30am  
Program Ends
 (approx)
DISCOUNTS:
                    New Members
                     - Any non-member who joins between July 1, 2014 and March 19, 2015 will receive admission at NO COST! 
---
Event Exhibitor Package - $300

(Available to non-dues-paying members subject to board approval.) 
Company name in e-blast announcements and reminders for the event (with link) 
Company name on event page during promotion (with link) 
Company name on website main page while event is featured (with link) 
Display table for your signage and marketing materials during event 
Complimentary admission to the event for one person 
One employee of the exhibitor may attend at member rates (except MDRT Day) 
Recognition during the program as an exhibitor 
Option to speak for up to 3 minutes about your business
For more information or 
to become an MDRT Day Exhibitor, contact Association Executive, Jenna Olson (office@naifase.org or 206-
228-9351
)
.