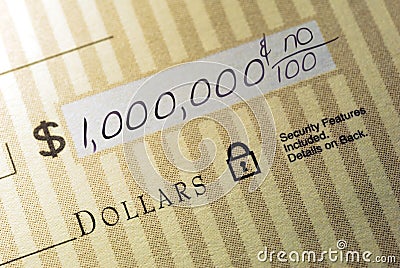 Million Dollar Idea Day
This year's event will be held at
THE GOLF CLUB AT NEWCASTLE 
on 
Thursday, March 27, 2014
 from 
7:30am to 2:00pm
 (approx) 
for a fulfilling meeting with your colleagues and our 
nationally recognized speakers
!
Have a business to showcase to our members?  Become an exhibitor!
  Package details at the bottom of this page.  For more information or 
to become an MDRT Day Exhibitor, contact Association Executive, Jenna Olson (office@naifase.org or 206-
228-9351
)
.
***  Non-members who join NAIFA by March 27 can attend for MDI Day for free! ***
Any member who recently joined NAIFA (July 1, 2013 or later) can attend for free as our thanks for joining!
---
---
Speakers
UPDATE:  Anna Liotta has had to cancel due to a scheduling conflict. As soon as a replacement speaker is selected we will update this page.


Matt Heinz
Heinz Marketing
www.heinzmarketing.com
Matt Heinz brings more than 15 years of marketing, business development and sales experience from a variety of organizations, vertical industries and company sizes. His career has focused on delivering measurable results for his employers and clients in the way of greater sales, revenue growth, product success and customer loyalty. Matt has held various positions at companies such as Microsoft, Weber Shandwick, Boeing, The Seattle Mariners, Market Leader and Verdiem. In 2007, Matt began Heinz Marketing to help clients focus their business... Read more...
---
Jamaal Williams
More information to come...
---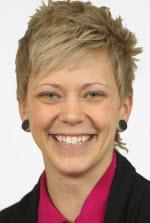 Amanda M. Dellinger
Puget Sound Business Journal
www.bizjournals.com/seattle
Amanda manages new business development at The Puget Sound Business Journal. She works with professionals from diverse backgrounds, industries and areas of expertise to assist in connecting the business community through the Business Journal's media products and seminars.
"How to Prospect Using the Puget Sound Business Journal"
---
Kelly Clark
Bradford & Company
www.bradfordandcompany.com

Kelly is a business consultant and training specialist with a proven background in education and business management.  
Having been personally selected and trained by W. Murray Bradford, she has worked closely with Bradford and Company, Inc. as both instructor and Operations Manager.  
With a proven record as a speaker, Kelly is a recognized professional with over 650 locally taught sessions on tax strategies for the self-employed.  
Kelly is a native of the Bay Area, spent a number of years as an owner and consultant to small business, and she specializes in the design and implementation of transferable systems of operation to facilitate expansion.
Read more...
"
Tax Strategies for the 
Insurance and Financial Advisor"
Many of us assume our accountants take care of our taxes... but forget that WE are the ones giving them the numbers and records they are using to prepare our tax return.  
This seminar is guaranteed to identify between $2,500 and $27,500 in NEW deductions that can be used right away to pocket thousands in tax savings. These deductions are based in tax LAW, presented in simple English that you will understand.  
You Will Learn:
Overview of Tax Code Changes identified this year help you become more tax efficient in business planning for 2014.

How New 2014 tax law affects purchases of cars, computers and desks, as well as other equipment, for your business.

Learn when the 105 Medical Plan escapes the 2014 Affordable Care Act and how you can turn your family's medical expenses into tax-favored business expenses.

Increase your income – How to use the tax side of your business to INCREASE your spendable income in 2014!

Entertainment – 2 entertainment deductions for Insurance/Financial Professionals that may surprise you.

Double Entertainment Deductions – How to safely transform 50% entertainment deductions into 100% deductions.

Audit-Proofing - Documentation tips that save you time.

Help Your Accountant – How you can help your accountant work more effectively on your behalf. 

Car Strategies - Six methods that produce sinificant deductions. PLUS!!! 1st year auto depreciation deduction UPDATES! 

Actual Expenses vs. IRS Method Mileage – New $25,000 automobile deductions you don't want to lose.

IRS Audit - Reduce your chances – Red flags to avoid!

Home Office Deduction –Why Insurance/Financial Professionals may qualify for remarkable deductions and how it transforms personal commuting to deductible business miles. 
---
Event Details
DATE
:
LOCATION:
                    The Golf Club at Newcastle (map)
                    15500 Six Penny Lane
                    Newcastle, WA 98059
                    11:30am  Lunch
                    2:00pm   Program Ends (approx)
MEALS:
                    Breakfast - Traditional Hot Breakfast Buffet
                    Lunch - Taste of Italy Buffet
Desert 
-
Mini Tiramisu and Biscotti
COST:
                    $60  
NAIFA Members (before 3/1/14), goes to 
$70 
after 2/29/14
DISCOUNTS:
                    New Members
                     - Any non-member who joins between July 1, 2013 and March 27, 2014 will receive admission at NO COST!
                     - Dues paying members who are under age 40 or in their first 5 years in the business receive $10 off admission.
Eligible YAT's are in their first 5 years in the business -or- are age 40 and under.  Only one discount can be used per attendee. 
---
---
Call 
Jenna Olson
 at 
(206) 228-9351
 with any questions or to make a payment over the phone.
---
Event Exhibitor Package - $300

(Available to non-dues-paying members subject to board approval.) 
Company name in e-blast announcements and reminders for the event (with link) 
Company name on event page during promotion (with link) 
Company name on website main page while event is featured (with link) 
Display table for your signage and marketing materials during event 
Complimentary admission to the event for one person 
One employee of the exhibitor may attend at member rates (except MDRT Day) 
Recognition during the program as an exhibitor 
Option to speak for up to 3 minutes about your business
For more information or to become an MDRT Day Exhibitor, contact our Treasurer, 
Michael Staeb
(see Leadership page for full contact information)
.