November CORE Event
November CORE Event
Thursday, November 21, 2013
Ever feel awkward when business relationships start talking about sports?  Feeling left out in the cold?  Our first speaker,
Jen Mueller, Founder of Talk To Me Sporty
, will show you how to engage and connect with colleagues and prospects when the conversation turns to sports.  We will also have 
Richard Martin, JD, LLM, the 
Director of Estate & Business Planning for MassMutual, t
alking with us about estate and business planning in the context of ATRA 2012.  In recognition of Long Term Care Awareness Month we will be hearing from Marla Beck, Founder and President of Andelcare, an award-winning home care agency serving our area.  Join us at the 
Seattle Yacht Club
 on 
Thursday, November 21, 2013
 at 
7:30 am 
for an engaging meeting with your colleagues and these 
great speakers
!
DATE/TIME:
Thursday, November 21, 2013
                    7:30am 
 Registration & Breakfast
8:00am  Program Begins
(ends about 11:30am)
LOCATION:
                    1807 E. Hamlin Street
                    Seattle, WA 98112
Please c
all 
Jenna Olson
 at 
(206) 228-9351
 with any questions or 
to 
make a payment over the phone.
---
Topics & Speakers
"
Conversation Game Plan: Relationship Building Through Sports

"
Jen Mueller
Talk Sporty To Me
As America's Expert Talker is rarely at a loss for words.  She pursued a career in sports broadcasting after repeated comments of "talks too much" from teachers and family members.  
Jen launched Talk Sporty to Me in 2009 and teaches business professionals how to improve communication and leverage fandom in business.  Jen published her first book Game Time: Learn to Talk Sports in 5 Minutes a Day for Business in June. 
In addition to her role with Talk Sporty to Me, Jen is a reporter and producer for ROOT Sports Northwest in Seattle.  She is also a member of the Seattle Seahawks radio broadcasting team, serving as their sideline reporter since 2009. 
Jen graduated from Southern Methodist University in 2000 with degrees in Broadcasting Journalism and Public Policy
.  
Read more about Jen here
.
"
Estate and Business Planning Issues -Business Owners and the American Taxpayer Relief Act of 2012
"
Richard C. Martin, JD, LLM, CFBS, CLU, ChFC, CFP®, MBA
Director, Estate & Business Planning, MassMutual Financial Group
Richard joined MassMutual in 2010 as an attorney for the Estate and Business Planning team.  Prior to joining the team, Richard was a MassMutual Financial Services Professional with the Charter Oak Insurance and Financial Services agency based in Farmington, CT.  Before joining MassMutual, Richard was the Vice President and department head of the Phoenix Life Insurance Company Advanced Marketing team for nearly 10 years.  Richard has also been a partner in the Trusts and Estates department of a major Connecticut and Massachusetts law firm focusing on complex tax and legal matters related to business, estate, financial and tax planning.
A 1980 graduate of the United States Military Academy at West Point, Richard served as a field artillery officer in Oklahoma and South Korea, leaving the Army as a Captain.  He earned his Juris Doctorate from Seton Hall Law School, an LL.M in taxation from Boston University and an MBA from Oklahoma City University.  He is admitted to practice law in Connecticut and New York.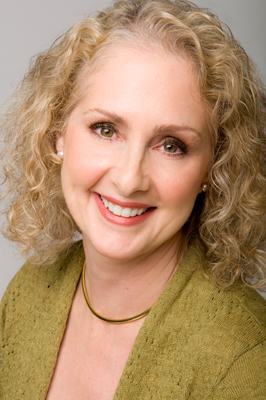 "
Senior Issues and the Importance of LTC
Marla Beck
Founder and President, Andelcare
Marla has built one of the region's most recognized and award-winning home care agencies out of her appreciation and affection for her grandparents and parents. As they aged and her personal caregiving role increased, Marla became an impassioned advocate for respectful home care for the elderly, the disabled and patients who are recovering from illness and hospitalization.
---
---
Event Exhibitor Package – $300
(Maximum of five for standard events, eight for MDRT Day. Competitors allowed. Available to non-dues-paying members subject to board approval. Discounts available for annual sponsors.)
Company name in e-blast announcements and reminders for the event (with link)
Company name on event page during promotion (with link)
Company name on website main page while event is featured  (with link)
Display table for your signage and marketing materials during event 
Complimentary admission to the event for one person
One employee of the exhibitor may attend at member rates (except MDRT Day)
Recognition during the program as an exhibitor 
Option to speak for up to 3 minutes about your business
Have a business to showcase to our members?  Become an exhibitor or annual sponsor!
  For more information contact one of our board members
(see Leadership page for full contact information)
.