March SIGNATURE Event
Million Dollar Idea Day
Thursday, March 19, 2015  |  Seattle Yacht Club  |  7:00am to 11:30am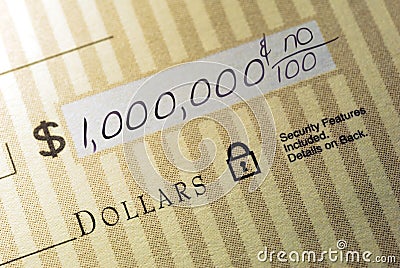 This year's event will be held at the SEATTLE YACHT CLUB on Thursday, March 19, 2015 from 7:30am to 11:30am (approx) for a fulfilling meeting with your colleagues and friends!
Joe Templin | Head Geek at Unique Minds | "The Art & Science of Trust"
Government Relations Team | NAIFA National | "National Conference Panel"
John B. Nichols | Nichols CO / Vistage International | "[topic TBA]"
Have a business to showcase to our members?  Become an exhibitor!
  Package details at the bottom of this page.  For more information or 
to become an MDRT Day Exhibitor, contact Association Executive, Jenna Olson (office@naifase.org or 206-
228-9351
)
.
***  Non-members who join NAIFA by March 19 can attend for MDI Day for free! ***
Any member who recently joined NAIFA (July 1, 2013 or later) can attend for free as our thanks for joining!
LOCATION
:
                    1807 E. Hamlin Street
                    Seattle, WA 98112
                    11:30am  
Program Ends
 (approx)
DISCOUNTS:
                    New Members
                     - Any non-member who joins between July 1, 2014 and March 19, 2015 will receive admission at NO COST! 
Please c
all 
Jenna Olson
 at 
(206) 228-9351
 with any questions or 
to register and 
make a payment over the phone.
---
Save-These-Dates

For these 2014-15 events.  Check back later for information on these and other upcoming events.  Times and locations may be tentative.

March 19, 7:30am to 11:30am 

Million Dollar Idea Day
Seattle Yacht Club

April 16, 4:30pm to 6:30pm 

NAIFA Social: Poker Tournament 

Wilde Rover (Kirkland) 

May 21, 7:30am to 9:00am

CORE Event, Annual Meeting, & Social

Seattle Yacht Club

News & Announcements

Board Welcomes New Director

Thursday, October 9, 2014

 

At today's regular board meeting the NAIFA Seattle/Eastside Board of Directors appointed Stephen Good, LUTCF, CFBS, CLTC to Director, Position 3.  Stephen recently move to the Seattle area from Arizona, taking the role of Managing Director with MassMutual Financial Group downtown.  He is a Past President of NAIFA Miami and has served on the board of three different state associations, including NAIFA Florida and NAIFA North Carolina.  Please join us in welcoming Stephen to our great state!  




New Leadership Elected

 

During the annual meeting, members present at the NAIFA Washington State Convention elected a the Board of Directors for the coming year.  These officers and their board officially take office on July 1, 2014.  Congratulations ladies & gentlemen!




Michael C. Staeb, Staeb Brokerage
Alexander Collins, CFP, ChFC, Sound Financial Group
John B. Nichols, Nichols CO

Secretary/Treasurer Pro-Tempore
Immediate Past President

Scott Fowler, dibroker

See the

Leadership

page for full details on your NAIFA Seattle/Eastside Board of Directors.